Landscape photography portfolio
Beautiful landscapes captivate people and often the uniqueness and attractiveness of a landscape is precisely the reason why we choose a certain area as a travel destination.
One of the reasons landscape photography is so popular around the world and has remained one of the most widely used types of photography for years is
is because she speaks to us on a deeper level by stimulating our most primal longings through her art.
For example our need to connect with nature, the human desire to be free or the dream to travel and explore the whole world. It opens a little way to our imagination and allows us to dream and see breathtaking places that we might otherwise never have known about.
As human beings, we are drawn to the majesty of the land, even though this land may not be viewed as traditionally beautiful or even entirely natural.
It has the power to rekindle our drive to explore. And that is exactly what constitutes landscape photography, namely its "aesthetic attraction" for us humans. Every piece of floor can be visually appealing if the way, i.e. the techniques used in photography are used wisely. Strictly speaking, it is the photographer's artistic and technical skills that really count when it comes to depicting a landscape and all of its elements in such a way that a great, impressive photo emerges from it.
In theory, any snapshot of a landscape or piece of land could simply be called a landscape photo. However, that doesn't mean it is a beautiful, inspiring picture that someone would frame and hang on the wall at home. A well-made landscape photo is less a mere recording of a place, but rather an artificial representation of it. Once you understand this, you see the world of landscape photography with completely different new eyes.
What is the difference between nature and landscape photography?
Or is there actually one? Well, it's difficult to really define when nature photography will transition into landscape photography and vice versa, but yes there is a gentle difference. All nature photography could be considered landscape photography, but not all landscape photography has to be nature photography.
Since the naturally occurring world around us is part of the "land", it stands to reason that nature photography, even on a tiny scale, could be viewed as a condensed form of landscape photography.
Nature photography, however, is generally viewed as a separate type of photography, simply because the photographer focuses on what might be called "restricted environments" when taking the picture. Landscape photos, on the other hand, describe themselves as the representation of large-scale scenes, both natural and artificial, that can contain any elements including people, animals, structures and objects.
Types of landscape photography
Landscape photography that is supposed to show the inherent qualities of the scene is called "representational".
This type of landscape photography, also known as "straight" landscapes. It is one of the few intrusive forms of recording the landscape. This does not mean that representational landscapes cannot be reworked, but that the entire appearance should only show minimal manipulation by the photographer from the outside.
It might seem a bit contradictory to think of landscape photography, but not just look at big, expansive views of vast expanses of land.
Abstract landscape photography is a great way to escape a creative hole when you are in one. Not only that, but it's also a refreshing way to breathe new life into overly shot places.
This type of landscape photography is a little difficult to identify, mainly due to the fact that it is not abstract, but also not precisely representational.
An impressionistic landscape is one that adds a lot of creative freedom to the final landscape photo. This could include mixing photos and other forms of conspicuous digital manipulation.
This means that an impressionistic landscape reflects as much about the photographer as the landscape itself.
Die Magie der Luftaufnahmen
Luftaufnahmen sind eine unheimlich faszinierende Sache, sie verleihen uns Menschen als nicht fliegende Wesen, nicht nur die Gelegenheit, uns unsere Welt aus einer höheren Ebene anzuschauen, sondern diese Einblicke auch festzuhalten. Sie schicken unsere Augen auf einer Entdeckungsreise dort hin, was sonst unerreichbar wäre. Luftaufnahmen schenken uns die Möglichkeit, auf einer fesselnde Perspektive zurückzugreifen, die der Fotografischen Szene bereits eine komplett neue Welt eröffnet hat.
Luftaufnahmen unterscheiden sich grundsätzlich von der herkömmlichen Landschaftsfotografie und Panorama Bilder, sie gleicht sich fast abstrakten Gemälden.
Das Gesamtbild scheint sich in geometrische Muster aufzulösen und zeigt sich oftmals in einer empörend spektakulären Farbpalette. Diese Art von Fotografie lässt uns unvermeidbar feststellen, dass die Welt, so wie wir sie kennen, allerdings weit mehr an Schönheit zu bieten hat als nur die, die wir alltäglich erfahren dürfen. Außerdem ist sie von oben gesehen vor allem eins: Außerordentlich hübsch und atemberaubend.
Mein Quadkopter erlaubt es meinen fotografischen Augen fast überall hin und so hoch, wie meine Hände mit der normalen Kamera nie kommen könnten.
Er erreicht sogar die schwierigsten Orte und bringt unfassbare Luftaufnahmen zurück zur Erde. Er macht unmögliches möglich und enthüllt sogar die geheimnisvollsten Ecken einer Landschaft und entmystifiziert das menschliche Sehnen danach, das Leben von weit oben zu beobachten.
Luftaufnahmen sind unglaublich vielseitig einsetzbar und dienen den verschiedensten Zwecken.
Selbstverständlich ist die Landschaftsfotografie einer der beliebtesten davon, denn von weit oben betrachtet erscheint uns alles wie ein Spielzeugszenario. Alle Elemente kommen uns vor wie in Miniaturform, kleine Häuser, Straßen und Brücken und Autos in Käfergröße wandeln die Menschen in Ameisen um – die vielfältigen Elemente der Landschaft bilden eine eindruckvolle Miniaturkulisse und stellt uns unsere bekannte Welt aus einem ganz neuen Blickwinkel vor.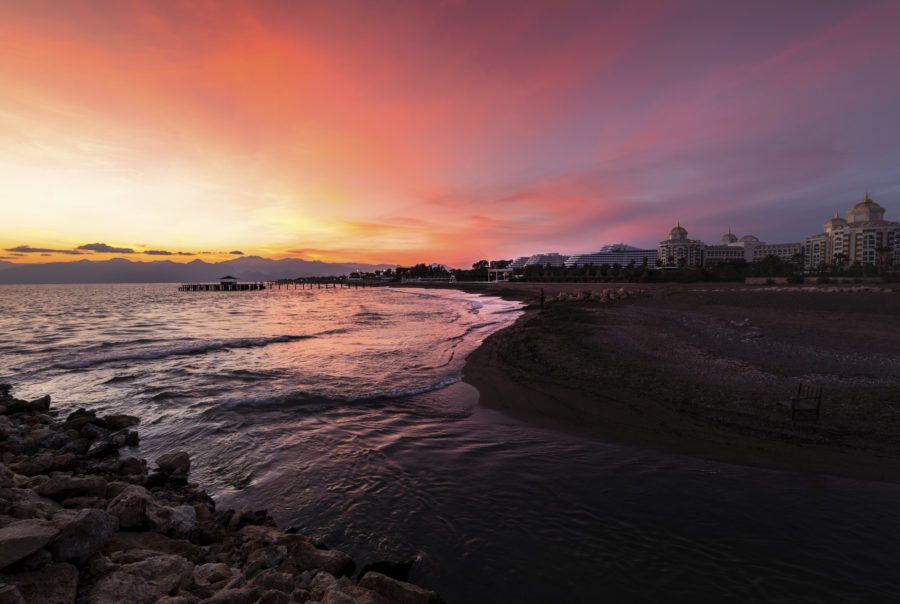 Would you like a little break from everyday life and a good time with the whole family? Fortunately, there are many places in the world where both children and parents ...
Do you have any questions or are you looking for a photographer for landscape photography near Frankfurt am Main?
Contact me!
I look forward to getting to know you and your project!
Contact me