Landscape photography portfolio
Beautiful landscapes captivate people and often the uniqueness and attractiveness of a landscape is precisely the reason why we choose a certain area as a travel destination.
One of the reasons landscape photography is so popular around the world and has remained one of the most widely used types of photography for years is
is because she speaks to us on a deeper level by stimulating our most primal longings through her art.
For example our need to connect with nature, the human desire to be free or the dream to travel and explore the whole world. It opens a little way to our imagination and allows us to dream and see breathtaking places that we might otherwise never have known about.
As human beings, we are drawn to the majesty of the land, even though this land may not be viewed as traditionally beautiful or even entirely natural.
It has the power to rekindle our drive to explore. And that is exactly what constitutes landscape photography, namely its "aesthetic attraction" for us humans. Every piece of floor can be visually appealing if the way, i.e. the techniques used in photography are used wisely. Strictly speaking, it is the photographer's artistic and technical skills that really count when it comes to depicting a landscape and all of its elements in such a way that a great, impressive photo emerges from it.
In theory, any snapshot of a landscape or piece of land could simply be called a landscape photo. However, that doesn't mean it is a beautiful, inspiring picture that someone would frame and hang on the wall at home. A well-made landscape photo is less a mere recording of a place, but rather an artificial representation of it. Once you understand this, you see the world of landscape photography with completely different new eyes.
What is the difference between nature and landscape photography?
Or is there actually one? Well, it's difficult to really define when nature photography will transition into landscape photography and vice versa, but yes there is a gentle difference. All nature photography could be considered landscape photography, but not all landscape photography has to be nature photography.
Since the naturally occurring world around us is part of the "land", it stands to reason that nature photography, even on a tiny scale, could be viewed as a condensed form of landscape photography.
Nature photography, however, is generally viewed as a separate type of photography, simply because the photographer focuses on what might be called "restricted environments" when taking the picture. Landscape photos, on the other hand, describe themselves as the representation of large-scale scenes, both natural and artificial, that can contain any elements including people, animals, structures and objects.
https://www.youtube.com/watch?v=CVy6BvR6zfU
Types of landscape photography
Landscape photography that is supposed to show the inherent qualities of the scene is called "representational".
This type of landscape photography, also known as "straight" landscapes. It is one of the few intrusive forms of recording the landscape. This does not mean that representational landscapes cannot be reworked, but that the entire appearance should only show minimal manipulation by the photographer from the outside.
It might seem a bit contradictory to think of landscape photography, but not just look at big, expansive views of vast expanses of land.
Abstract landscape photography is a great way to escape a creative hole when you are in one. Not only that, but it's also a refreshing way to breathe new life into overly shot places.
This type of landscape photography is a little difficult to identify, mainly due to the fact that it is not abstract, but also not precisely representational.
An impressionistic landscape is one that adds a lot of creative freedom to the final landscape photo. This could include mixing photos and other forms of conspicuous digital manipulation.
This means that an impressionistic landscape reflects as much about the photographer as the landscape itself.
The magic of aerial photography
Aerial photos are an incredibly fascinating thing, they give us humans, as non-flying beings, not only the opportunity to look at our world from a higher level, but also to capture these insights. They send our eyes on a journey of discovery that would otherwise be inaccessible. Aerial photography gives us the opportunity to fall back on a captivating perspective that has already opened up a completely new world for the photographic scene.
Aerial photographs are fundamentally different from conventional landscape photography and panorama pictures, they are almost like abstract paintings.
The overall picture seems to dissolve into geometric patterns and is often shown in an outrageously spectacular color palette. This type of photography inevitably makes us realize that the world as we know it, however, has far more to offer in terms of beauty than just what we are allowed to experience every day. In addition, when viewed from above, it is one thing above all else: extraordinarily pretty and breathtaking.
My quadcopter allows my photographic eyes to go almost anywhere and as high as my hands could never get with a normal camera.
It reaches even the most difficult places and brings incredible aerial photos back to earth. He makes the impossible possible and reveals even the most mysterious corners of a landscape and demystifies the human longing to observe life from high above.
Aerial photos are incredibly versatile and serve a wide variety of purposes.
Of course, landscape photography is one of the most popular of them, because when viewed from high above everything appears to us like a toy scenario. All elements appear to us as in miniature form, small houses, roads and bridges and cars the size of beetles transform people into ants - the diverse elements of the landscape form an impressive miniature backdrop and present our familiar world from a completely new perspective.
A trip is not just about flying to the next city, spending money, taking photos and coming home tan. It's much more about rediscovering yourself, exploring new cultures and broadening your horizons.
Every unique moment and every new experience has an impact on the rest of my life. Traveling helps me to make decisions, to change my way of thinking and my perception of people and objects around me.
Traveling is a passion, a way of life. To find myself and to let me understand who I really am.
Best Destinations is the go-to place for people who want to explore new places and are looking for inspiration for their next trip. In this blog we will show you the most beautiful, popular and unusual places our planet has to offer. You can also find us on Instagram @ bestdestinations.co where we manage 100+ travel accounts with an audience of 5 million users. It is therefore our passion to show you the amazing travel destinations that are waiting out there.
https://www.youtube.com/watch?v=CIMOv5azP1w
The 10 best family destinations">
The 10 best family destinations
Would you like a little break from everyday life and a good time with the whole family? Fortunately, there are many places in the world where both children and parents ...
Wildlife photography is the perfect way to combine my two passions, landscape photography and travel. When I photograph animals, my goal is to be in the here and now, to block out negative thoughts, worries, concerns and problems. Striving for the perfect viewing angle requires my full attention. When I immerse myself in the present, I can feel what happens next.
Positive vibes in the office and at home
You can purchase high quality artwork and prints of any of my photographs. Which are perfect for your office space or home. Each of my images can be customized to a specific size, medium, or your requirements. If you have any questions or special requirements, please contact me directly.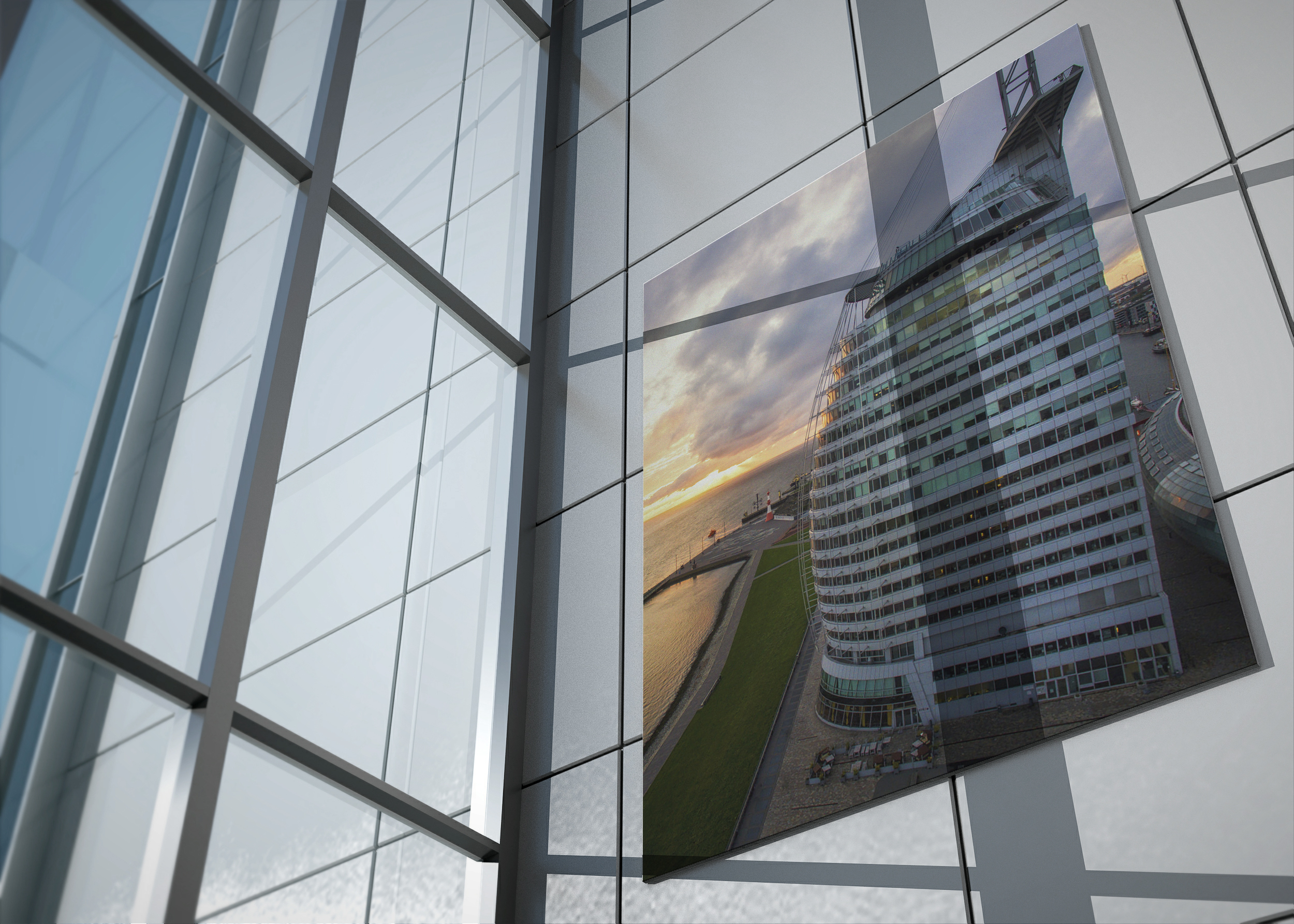 Patrick Schmetzer is a landscape photographer based in Frankfurt am Main. For more than ten years, Patrick's quest for landscapes has taken him to many parts of the world. His photographs are visually dramatic and artistic, with a keen eye observing the various moods of nature and his love for the wild. This passion shimmers through all of Patrick's work and attracts large audiences from all over the world. Patrick's style is unmistakable.  His talent for shooting with amazing light and fleeting atmosphere gives his portfolio a sense of the epic, majestic and bold. His success stems from his patient pursuit of all the unique moments that create magic and energy.
Patrick Schmetzer
Creativity is a very important part of my life. It is the discovery, the holding on, the letting flow of what the heart feels and sees in a certain moment, it is the experience, the understanding, the learning and essentially the practice of the freedom of being, of living, of thinking.
Born February 1990, USA. Living in Frankfurt am Main. Photography & film has been my hobby since I was 14 years old. Since 2014 dedicate I my daily work in photography & videography.
Do you have any questions or are you looking for a photographer for landscape photography near Frankfurt am Main?
Contact me!
I look forward to getting to know you and your project!
Contact me