Food photography in Frankfurt and the surrounding area
Food photography is the name given to the photographic representation of individual foods up to entire menu representations or cooking situations.
Cooking is not always the same when it comes to food photography.
As is well known, professional food photography has won its place on social media. However, it also has many other uses in which it also plays an important role. If you've tried making great-looking dishes at home before, you've probably noticed that you don't necessarily look as good in the picture as you do in real life. Either the food doesn't look crunchy or the dish itself just doesn't look as appetizing as expected and you just don't understand why.
This is simply due to the fact that the work of a professional food stylist is often behind it in food photography, because many factors must be taken into account that make the dish or the food appear fresh, lively and tasty on the shot. Of course, you can take your own food photos yourself, but there are a few tips and tricks to keep in mind to get better results.
In professional food photography, processing begins with the preparation of the shoot.
It is not just cooked to itself as in an ordinary situation, but the preparation of the food and the arrangement of the dish on the plate have been very well thought out. For example, some ingredients that you would otherwise cook together or mix in the pan are prepared individually and carefully so that they retain their beautiful natural shape. The food must not be completely fried and is often finished before the actual cooking time is over so that it stays crisp.
For example, grilled vegetables must be carefully placed on the grill and must not slip so that the grill marks can be clearly seen in the picture. Even when chopping, you have to think about which cut is best for each ingredient and gives it an advantageous shape from a visual point of view.
In fact, quite a lot has often been posed in food photography, which means that special techniques are also used.
A good example of this is steam, which is usually generated artificially, because real steam is not good for working with a camera for the simple reason that it steams up the lenses. Fruits and vegetables are sprayed with water so that the pearl-colored droplets let the shine of the surface stand out, make the colors shine and create a fresh impression. The drinks are arranged in rows and artificial ice cubes enhance the light effect. The salad is carefully and thoughtfully arranged using tweezers and cotton swabs.
So when it comes to food photography, not all cooking is the same as there are more factors to consider than just the taste of the food. However, with the help of certain technical and photography know-how, it is possible to let your dishes shine in full splendor on the picture. When preparing it, just keep in mind how each element of the dish and its composition will look on the plate and how it might look in the picture.
https://www.youtube.com/watch?v=kzgkwLa4_mE
Professional food backgrounds
The right photo background is essential to show off your products to their best advantage
Photo backgrounds, photo backgrounds and special backdrops in concrete look, made of wood, rust look, shabby chic and used look.
Patrick is not only a photographer, but also a guide who takes his clients on a novel journey into the world of food photography. Patrick was born in Mobile, Alabama and later moved to Frankfurt am Main. Its roots are a deep and passionate understanding of food. He learned his earliest and most valuable lessons from his mother, who had a great deal of knowledge about food production. The dishes she cooks every day use seasonal ingredients that are not only creative but also add an exceptional flavor. Patrick still uses her lessons in preparing the dishes he photographs today.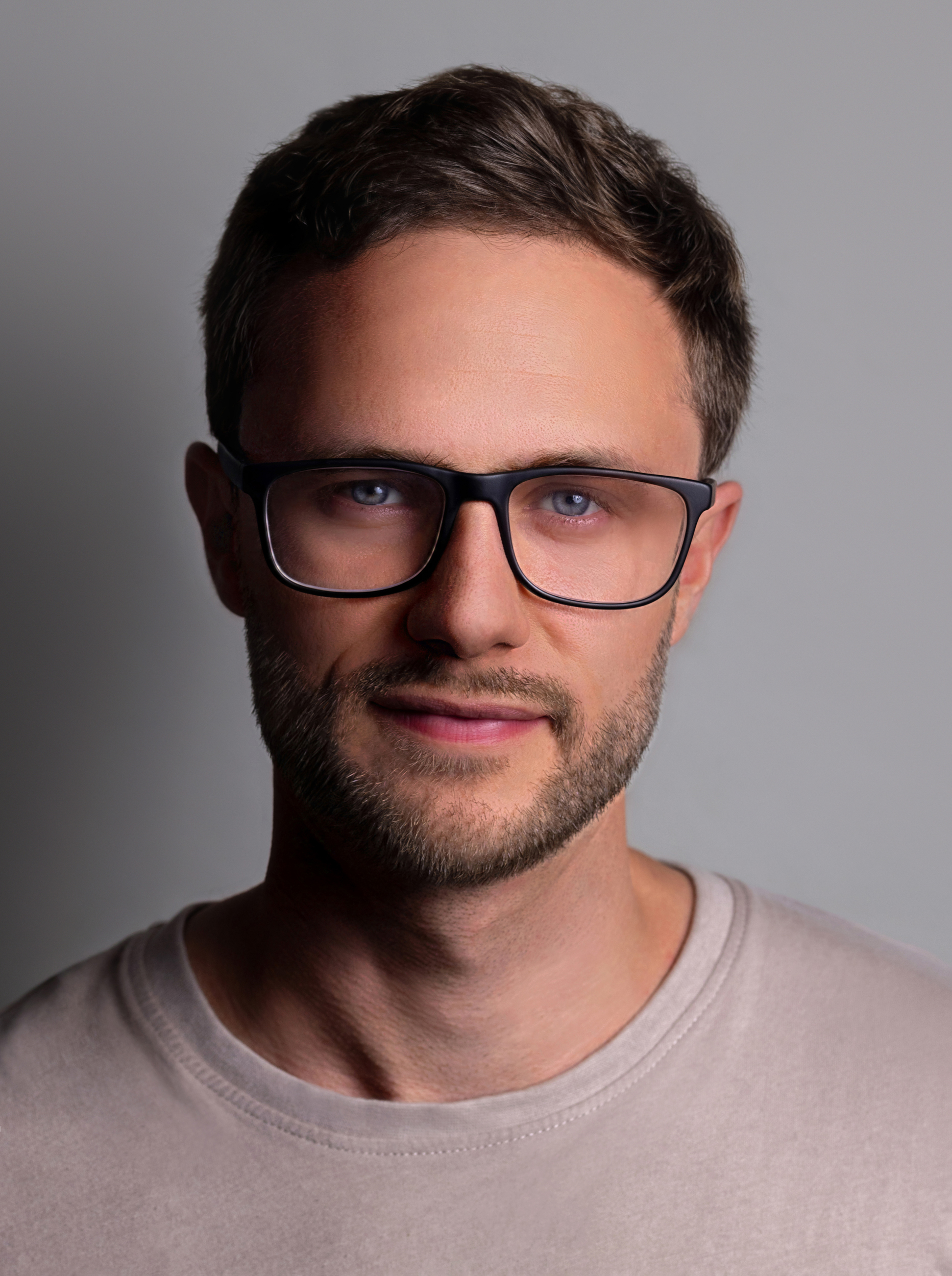 Patrick Schmetzer
Creativity is a very important part of my life. It is the discovery, the holding on, the letting flow of what the heart feels and sees in a certain moment, it is the experience, the understanding, the learning and essentially the practice of the freedom of being, of living, of thinking.
Born in February 1990, USA. Living in Frankfurt am Main. Photography & film has been my hobby since I was 14 years old. Since 2014 I have been professionally dedicated to photography & videography.
Do you have any questions or are you looking for a photographer for food photography near Frankfurt am Main?
Contact me!
I look forward to getting to know you and your project!
Contact me