Exterior design photography in and around Frankfurt
This type of architectural photography uses daylight or good other light sources (e.g., moonlight, ambient light from streetlights, and outdoor light on buildings).
Harmonious landscaping supports the effect of architectural photography.
Disclosure of tourism destinations and accommodation infrastructure is vital for hotels to reach and attract more people while promoting their business.
Every hotel manager knows that the first thing most people do before traveling is to do some research on the internet. It is therefore fundamental for the hotel chain to maintain its online image, and photography plays an immense role in this. In order to be well represented online, it is important to ensure that your company is presented with high-quality professional and attractive material.
As it is a market where good experiences and natural beauty are the main attractions, tourism has always used photography as an element of diffusion. However, with new technology, this process has been taken to another level and it is now possible to create unique and highly engaging campaigns.
Tourist attractions are vital to the success of a hotel as they are one of the main reasons people leave their homes.
Therefore, publicizing these locations or the area around the hotel is important for business development. Looking at the photos of the hotel is one way to strengthen your brand and generate more business for the company. The images must be able to highlight the main features and reflect the quality and added value of the services.
However, hotel photography must always be truthful. If it does not match reality, it could lead to frustration and disappointment among the guests. This can jeopardize the reputation and credibility of a hotel or inn. The purpose of the photos is to emotionally involve the guest so that they can make their positive decision. At the same time, they have to introduce the guest to the hotel and show every detail that can bring the customer a pleasant experience.
The production of images and videos with drones is an excellent way to improve marketing measures and strengthen your advertising campaign.
Aerial photography has become essential for any hotel, as it has allowed photography to gain completely new perspectives and has made it possible to diversify hotel dissemination campaigns with expanded perspectives. More eye-catching, unusual images on online campaigns can influence the decision of tourists, especially those who use the internet as a research tool for their trips.
They allow a hotel to be presented in connection with its surroundings and allow the sights of the place where the store is located to work beautifully with the main features of the hotel. Drone images show hotels from a unique perspective and reveal the ingenious interplay between landscape and architecture through breathtaking shots. This makes them an excellent tool for marketing campaigns.
https://www.youtube.com/watch?v=8PF2eQN00wM
https://www.youtube.com/watch?v=9bHPO9a9ziE
Professional sky replacement
Exchange sky even in difficult places
When editing real estate & hotel images, replacing the sky can play an important role in improving the overall look of the image. The process of replacing the sky, known as "Sky Replacement", and describes the process of changing or replacing the entire sky element in the image. A clear blue sky clearly lifts the viewer's mood.
Aerial photography trailer
Video recordings from a bird's eye view present the guest with perspectives of your hotel or resort that they would otherwise never see. This, underlaid with suitable music, makes it a contemporary advertising measure.
In the current social media era, guests are inundated with breathtaking photos and videos. This changes the expectations and demands of customers. Interested parties use the presented hotel pictures and videos as an important contribution to the decision where they want to stay and spend their vacation. Aerial photography gives your customers the feeling of luxury and space that only a bird's eye view can provide.
Let your guests be amazed
Panorama photography
A photographic technique that allows photos to be taken in multiple rows and coalesce into a single image. The angle of view of the lens used is not critical and can be chosen freely. The panorama offers an extended field of vision and impresses with its realistic display with great detail sharpness.
Insights into my projects in the field of hotel photography
Hotels have to meet different requirements. Depending on the target group of your company, the requirements for image materials are very different. If the focus of business or conference guests is on clear and bright imagery, the mood and atmosphere of the lighting are softer and more emotional for holidaymakers.
Photographer for luxury hotels
Patrick Schmetzer is a luxury hotel photographer who has photographed various travel destinations and some of the finest luxury and historic hotels in the world. Patrick has photographed everything from indoor and outdoor buildings to Michelin starred restaurant kitchens. He was born and raised in Alabama, USA. As a teenager he moved to Frankfurt am Main and studied at the SAE Institute in Frankfurt am Main. Patrick prefers to take photos in natural light. He perfected several innovative, state-of-the-art photography and lighting techniques to capture iconic hotel photos. Patrick loves the finer things in life, including traveling to exotic places.
Resorts around the world
Patrick and his team cover the areas of architectural photography, exterior, interior, portraits of the surroundings of hotel staff, local experiences and tours as well as geographical information. The young team consists of lighting experts, art directors, designers, digital editors and journalists with the aim of achieving the right look, the right feeling and the right information for real estate. They provide unique services to carry out photography assignments for luxury hotels around the world.
Hotels that tell stories
Patrick was lucky enough to photograph a wide variety of hotels, from brand new multi-million dollar projects to characteristic traditional hotels that are all getting on in years, but still enjoy a high priority today. Patrick says: "I have a very special place in my heart for a hotel with a long history." History emerges over time. It is not tangible. Unlike luxury goods, it is something that money cannot buy.
The perfect location
The hotel's location is very important, but it is often overlooked. This is one of the elements of hotel photography. An important step in photographing any location is not only to show the essence of the hotel itself, but also to focus on its location - the guest's goal - and capture it photographically.
We are a Germany based team of digital natives and travel enthusiasts. Since 2017 we have been taking social media in the luxury hotel industry to the next level by developing marketing campaigns and creating relevant visual content. Every day we reach more than a million travelers who are inspired for their next trip.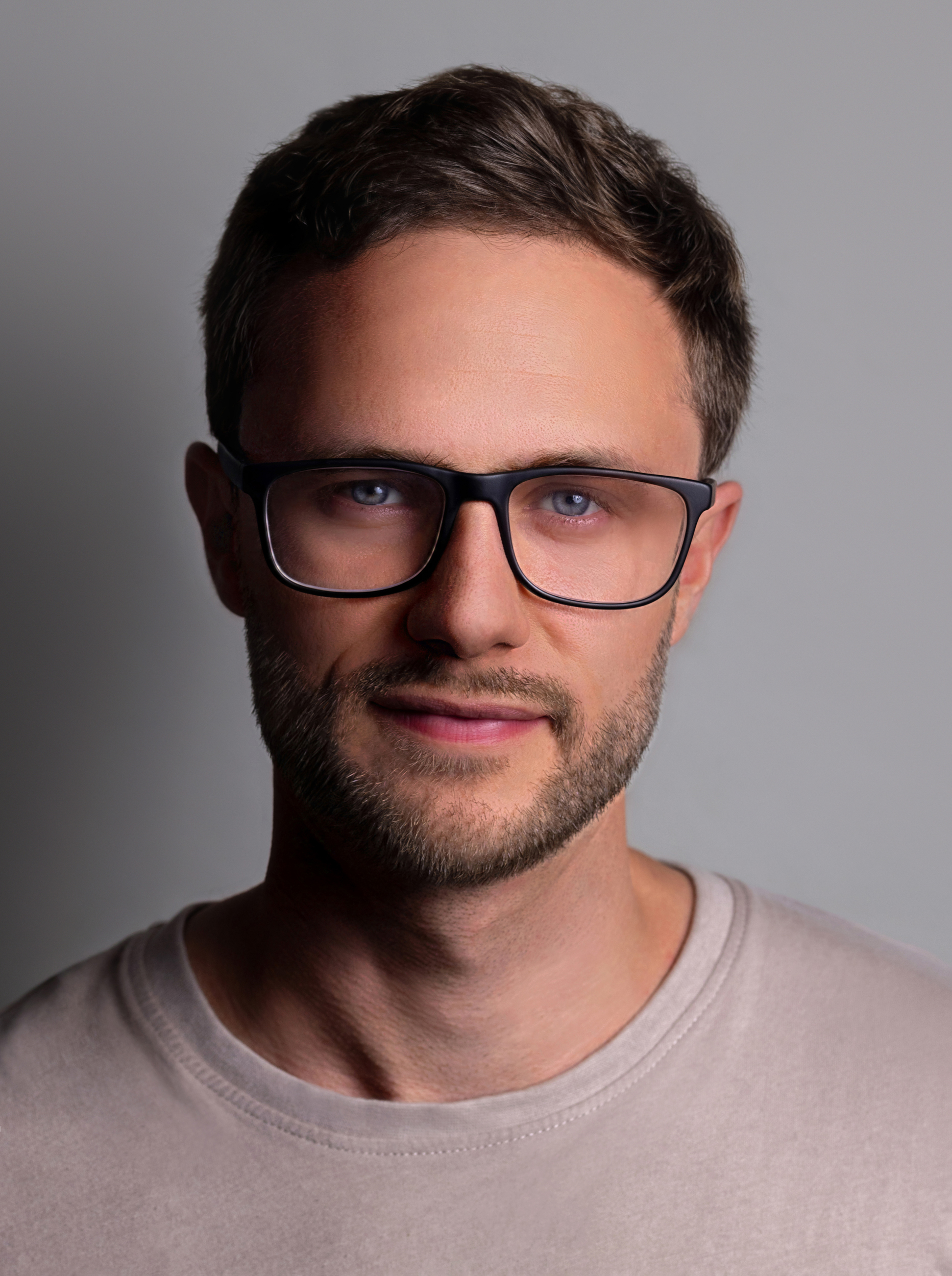 Patrick Schmetzer
Creativity is a very important part of my life. It is the discovery, the holding on, the letting flow of what the heart feels and sees in a certain moment, it is the experience, the understanding, the learning and essentially the practice of the freedom of being, of living, of thinking.
Born in February 1990, USA. Living in Frankfurt am Main. Photography & film has been my hobby since I was 14 years old. Since 2014 I have been professionally dedicated to photography & videography.
Do you have any questions or are you looking for a photographer for exterior design photography near Frankfurt am Main?
Contact me!
I look forward to getting to know you and your project!