During a one-on-one coaching session, we will go over very specifically the areas that interest you and enhance your photography. Below is a selection of topics for your personal coaching.
Beginner
Equipment buying advice
Duration: about 15 minutes
Tell me your requirements and photographic goals. I will advise you individually and recommend the appropriate products perfect for their area and in their price range.
Advanced
Photography Review
Duration: about 1 hour
Show me your best pictures and develop further with my honest and professional assessment. I give them practical tips and tricks on how to get the most out of their existing images.
Professional
Online coaching
Duration: about 1 hour
You can also book the above areas online in 1 hour sessions. In this time we go through your questions together in the areas in which you need help.
I would like to invite you to discover the power of high quality photography through my coaching program.
In these days, professional photography plays a very special role. She speaks to us in various social networks. It has gained its place especially in the online area and its relevance is becoming more intense every day. We communicate daily through photography, and it leaves a message in each of us.
Every important moment or interesting event is now captured in a photo. Especially in the economic sector, photography can hardly be done without. Almost every product is nowadays advertised through pictures, be it on online channels or offline on posters, flyers or product sheets.
A professional photographer has to master the art of manipulating the play between light and shadow and at the same time finding the perfect angle that allows all elements of an image to harmonize in such a way that the result not only catches the eye, but speaks directly to the soul of the beholder.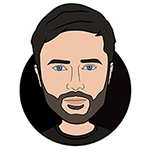 Patrick Schmetzer
Multi media designer
In coaching I teach you how to use your existing knowledge so that you can get the most out of your photography skills. By making small adjustments and using tips and tricks that I have gathered from my experience over the years, a clear difference can be seen when it comes to the overall impression. You will learn how this new perspective will have a positive impact on your work.
I help you to discover your strengths and to reach your full potential by giving you concrete suggestions for improvement, recommendations and examples of how you can optimize your picture and recording skills.
Camera settings

Fixed focal length differences

Camera, lenses, tripods

Communication & instructions
Workflow for every area

Lightroom filters 

Photoshop tips 

Beauty retouching

Plugins 
Available light

Flash vs. steady light

Reflectors & helpers

Studio lighting

Night photography
Customer communication

Planning & preparation

negotiation 

delivery terms

Marketing on social media
High quality, variety of topics, profound, authentic, practical. It has broadened and deepened my knowledge on a personal and professional level. Very good balance between theory and practice. Patrick gave me very good tips that took my photography skills to a new level. I would absolutely recommend it to anyone looking to broaden their perspectives and deepen their insights.
Werner Zimny
Photography in coaching with Patrick is much more than training! It is an opportunity to recognize your own abilities and learn in which aspects you can improve. It contributed a lot to my further development as a photographer. Patrick helped me to rediscover facets of my own work and with his innovative ideas he brought my creativity back to life.
Jacqueline Richardt