Social media certificates
To keep up with the latest trends in digital marketing, it is important to constantly learn new skills. There are many digital courses and digital marketing certifications online today.
Social media marketing opens the door to tools and strategies that make it easy for you to attract new target groups for your company. Facebook and other social platforms allow you to use content to get in touch with potential target groups and to build trust.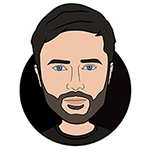 Patrick Schmetzer
Multi media designer