Event photography in Frankfurt and the Rhine-Main area
You need professional recordings of your event, you are celebrating an important anniversary, a press conference has to be accompanied by photographs?
Reportagefotografie, Veranstaltungsfotografie, Eventfotografie, Pressefotografie, PR-Fotografie …, egal welchen Begriff Sie verwenden, ich bin Ihr Ansprechpartner.
Eine qualitativ hochwertige Eventfotografie kann mindestens genauso anziehend sein wie die hübsche Stadt Frankfurt am Main an sich.
Sie können meine professionellen Eventfotografien für Ihre PR-Zwecke, für Ihre interne und externe Kommunikation nutzen und um Ihre Social-Media-Kanäle mit interessanten Inhalten zu bespielen.
Als Eventfotograf erstelle ich Ihnen professionelles Bildmaterial für Presseberichte, Recaps, Nachberichterstattung aller Art oder für online Galerien, die Sie Ihren Gästen zur Verfügung stellen können. Ansonsten können Eventbilder ebenso gut für Broschüren und Jahresberichte – oder als Werbung für Ihre nächste Veranstaltung verwendet werden.
I make sure that my photography reflects the atmosphere of your events in such a way that there is a true aftertaste of the mood of your event in my pictures.
Es ist mir enorm wichtig, dass Ihr Erfolg und die Freude ihrer Gäste durch meine Dokumentation für den Betrachter spürbar gemacht werden. Ich sorge dafür, dass meine Aufnahmen der Seele Ihres Events bildlich Ausdruck verleihen. Um diese Herausforderung zu meistern, achte ich durchgängig auf die Details, die Ihr Event von anderen unterscheidet und es einzigartig machen, um keinen wichtigen Augenblick zu verpassen. Denn nur wenn der Eventfotograf die Fähigkeit besitzt, die Schlüsselmomente einer Veranstaltung einzufangen, ist er auch in der Lage, durch seine Arbeit eine bildliche Geschichte zu erzählen, die weitaus mehr verrät, als es sich in Worte fassen lässt.
In my work, I attach great importance to technically flawless recordings, and in order to be able to offer a holistic impression of your event, I create a variety of recordings of various types.
This includes: Photo reports about the process, team and group photos, illustrations of conversational situations, detailed shots of products or actions, portraits and, if requested, aerial photos.
Ausdrucksstarke Bilder auch in anspruchsvollen Situationen
Dunkle Hallen, beeindruckende Lichteffekte, Spotlights und eine große Menge an Gegenlicht bei Konzerten, Shows und ähnlichen Veranstaltungen können selbst für erfahrene Fotografen eine echte Herausforderung sein. Die Lichtverhältnisse sind nicht nur schwierig, sondern ändern sich auch ständig. Ferner sind Künstler auf der Bühne dauerhaft in Bewegung, was ein genaues Timing und Intuition erfordert.
https://www.youtube.com/watch?v=vw8BgL8N3is
Image processing includes a variety of options, such as: B. Detail improvement and idealization, embellishment and complex composition as well as the creation of new visual worlds.
Meine Expertise ist es, für Ihre Veranstaltung individuelle Erscheinungsbilder und Farbwelten zu kreieren, abgestimmt auf Image und Ziele Ihres Unternehmens. Für einen glaubwürdigen Markenauftritt, der im Kopf bleibt.
Exposure, contrast & dynamics
Split toning & color effects
Projects in the field of event photography
Event photography, also known as event photography, is much more than snapping souvenir pictures. With targeted event photography, you can extend the desired impression of an event far beyond the original end.
Nicht nur im kommerziellen Bereich, sondern auch im privaten Bereich wird professionelle Eventfotografie immer häufiger angefragt. Events mit der Familie wie z.B. Konfirmation, Einschulung, Taufe, oder auch eine Hochzeit ist oftmals mit einmaligen Momenten verbunden. Für solche Momente gibt es oftmals keine zweite Chance, deshalb ist es wichtig diese perfekt einzufangen.
Sie haben eine Veranstaltung in einer Eventlocation geplant und suchen den richtigen Fotografen? Ich setze ihre Feier geschickt in Szene! Damit ihr Event zu einem unvergesslichen Abend wird, spielen mehrere Faktoren eine Rolle. Modernes Kamera Equipment, soziale Kompetenz und der professionelle Umgang mit Licht. Durch meine Erfahrung im Bereich Eventfotografie weiß ich, worauf es ankommt, und wo es wichtig ist Akzente zu setzen.
Professional aerial photography
Limitless perspectives
Leave unusual and impressive advertisements on your large event area. With the help of aerial photography, you have the opportunity to present your event with natural light. Due to its unique perspective, the drone recording during an event is the perfect means to offer sponsors and partners a special advertising space.
https://www.youtube.com/watch?v=_fwn6Ml5GbY
Event photography in Frankfurt and the surrounding area
Als professioneller Eventfotograf im Rhein-Main-Gebiet begleite ich verschiedenste Events, die in Frankfurt a. M. und Umgebung stattfinden und genauso vielseitig sind, wie diese wunderschöne Region.
Ebenso nehme ich als Fotograf selbstverständlich auch deutschlandweit an interessanten Veranstaltungen teil und reise stellenweise auch ins Ausland, um hochqualitative Eventaufnahmen zu machen.
Do you have questions regarding the General Data Protection Regulation?
 Visit my FAQ section
Every corporate event, large or small, is carefully photographed to capture the images that meet all needs of branding, marketing, public relations, social media and more in general. Patrick Schmetzer's job is to understand who the key people are and to identify the specific needs of each customer. Equipped with high-end digital and video capacities, it offers post-production services such as beauty retouching, image optimization for the web and mobile devices, as well as on-site and FTP services that guarantee fast turnaround times and thus help to meet even ambitious deadlines.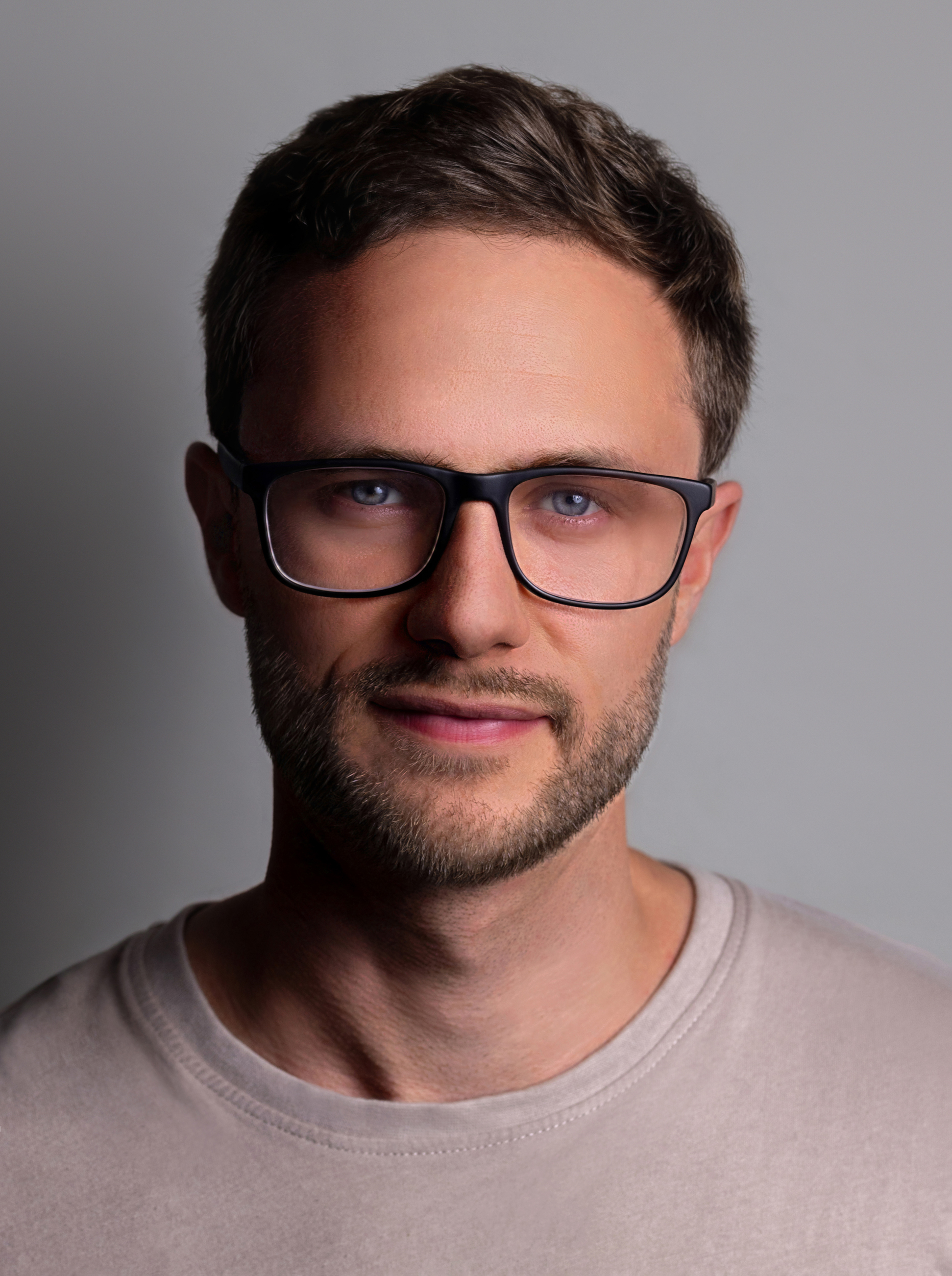 Patrick Schmetzer
Creativity is a very important part of my life. It is the discovery, the holding on, the letting flow of what the heart feels and sees in a certain moment, it is the experience, the understanding, the learning and essentially the practice of the freedom of being, of living, of thinking.
Born in February 1990, USA. Living in Frankfurt am Main. Photography & film has been my hobby since I was 14 years old. Since 2014 I have been professionally dedicated to photography & videography.
Do you have any questions or are you looking for a photographer for event photography near Frankfurt am Main?
Contact me!
I look forward to getting to know you and your project!
Contact me