Event photography in Frankfurt and the Rhine-Main area
You need professional recordings of your event, you are celebrating an important anniversary, a press conference has to be accompanied by photographs?
Reportage photography, event photography, event photography, press photography, PR photography... no matter what term you use, I am your contact.
I make sure that my photography reflects the atmosphere of your events in such a way that there is a true aftertaste of the mood of your event in my pictures.
It is extremely important to me that your success and the joy of your guests are made tangible for the viewer through my documentation. I make sure that my shots give visual expression to the soul of your event. To meet this challenge, I constantly pay attention to the details that differentiate your event from others and make it unique in order not to miss an important moment. Because only if the event photographer has the ability to capture the key moments of an event is he also able to tell a visual story through his work that reveals far more than can be put into words.
In my work, I attach great importance to technically flawless recordings, and in order to be able to offer a holistic impression of your event, I create a variety of recordings of various types.
This includes: Photo reports about the process, team and group photos, illustrations of conversational situations, detailed shots of products or actions, portraits and, if requested, aerial photos.
A high-quality event photography can be at least as attractive as the pretty city of Frankfurt am Main itself.
You can use my professional event photography for your PR purposes, for your internal and external communication and to fill your social media channels with interesting content.
As an event photographer, I create professional image material for press reports, recaps, follow-up reports of all kinds or for online galleries that you can make available to your guests. Otherwise, event images can also be used for brochures and annual reports - or as advertising for your next event.
Expressive images even in demanding situations
Dark halls, impressive lighting effects, spotlights and a large amount of backlighting at concerts, shows and similar events can be a real challenge even for experienced photographers. The lighting conditions are not only difficult, but also constantly changing. Furthermore, artists on stage are constantly in motion, which requires precise timing and intuition.
https://www.youtube.com/watch?v=vw8BgL8N3is
Image processing includes a variety of options, such as: B. Detail improvement and idealization, embellishment and complex composition as well as the creation of new visual worlds.
It is my expertise to create individual appearances and color worlds for your event, tailored to the image and goals of your company. For a credible brand image that sticks in people's minds.
Exposure, contrast & dynamics
Split toning & color effects
Projects in the field of event photography
Event photography, also known as event photography, is much more than snapping souvenir pictures. With targeted event photography, you can extend the desired impression of an event far beyond the original end.
Professional event photography is being requested more and more frequently, not only in the commercial sector, but also in the private sector. Events with the family such as confirmation, school enrollment, christening or even a wedding are often associated with unique moments. There is often no second chance for such moments, so it is important to capture them perfectly.
You have planned an event in an event location and are looking for the right photographer? I put your party in the limelight! Several factors play a role in making your event an unforgettable evening. Modern camera equipment, social skills and professional handling of light. Through my experience in the field of event photography, I know what is important and where it is important to set accents.
Professional aerial photography
Limitless perspectives
Leave unusual and impressive advertisements on your large event area. With the help of aerial photography, you have the opportunity to present your event with natural light. Due to its unique perspective, the drone recording during an event is the perfect means to offer sponsors and partners a special advertising space.
https://www.youtube.com/watch?v=_fwn6Ml5GbY
Event photography in Frankfurt and the surrounding area
As a professional event photographer in the Rhine-Main area, I accompany a wide variety of events that take place in Frankfurt a. M. and the surrounding area and are just as versatile as this beautiful region.
Of course, as a photographer, I also take part in interesting events throughout Germany and occasionally travel abroad to take high-quality event photographs.
Do you have questions regarding the General Data Protection Regulation?
 Visit my FAQ section
Every corporate event, large or small, is carefully photographed to capture the images that meet all needs of branding, marketing, public relations, social media and more in general. Patrick Schmetzer's job is to understand who the key people are and to identify the specific needs of each customer. Equipped with high-end digital and video capacities, it offers post-production services such as beauty retouching, image optimization for the web and mobile devices, as well as on-site and FTP services that guarantee fast turnaround times and thus help to meet even ambitious deadlines.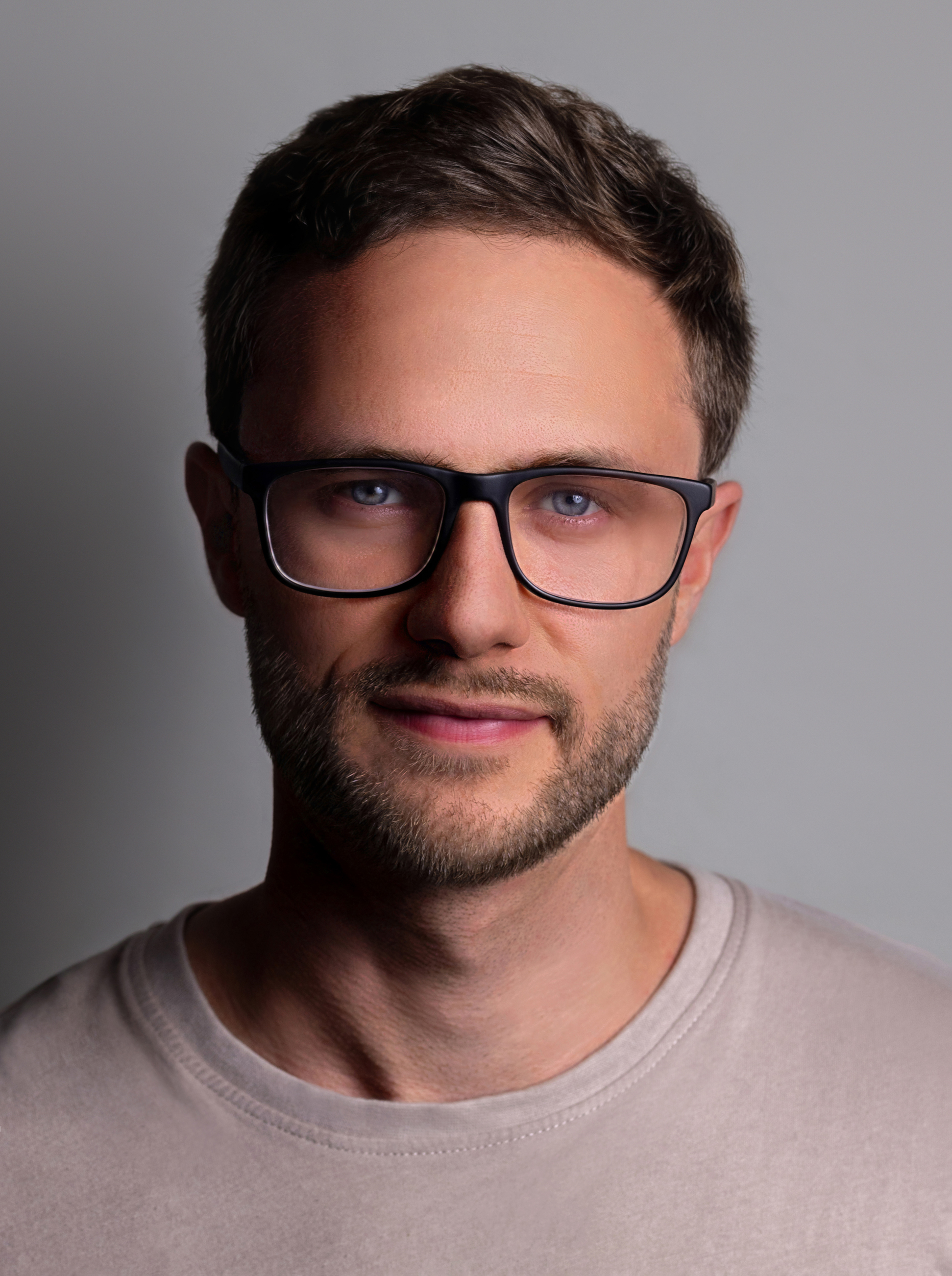 Patrick Schmetzer
Creativity is a very important part of my life. It is the discovery, the holding on, the letting flow of what the heart feels and sees in a certain moment, it is the experience, the understanding, the learning and essentially the practice of the freedom of being, of living, of thinking.
Born in February 1990, USA. Living in Frankfurt am Main. Photography & film has been my hobby since I was 14 years old. Since 2014 I have been professionally dedicated to photography & videography.
Do you have any questions or are you looking for a photographer for event photography near Frankfurt am Main?
Contact me!
I look forward to getting to know you and your project!
Contact me