Restaurant photography in and around Frankfurt
Food photography is the name given to the photographic representation of individual foods up to entire menu representations or cooking situations.
Food photography plays a very relevant role in marketing and social media.
For this reason, depending on your quality, it helps many restaurants to stand out from their competitors. It can in fact be decisive in the customer's choice when deciding on a particular dish or restaurant. That is why food photography for restaurants is not just about taking beautiful photos of the dishes, but rather they must be able to reflect the vision and soul of the restaurant.
They stand for the name of the restaurant as a brand and tell its story. Technically flawless, high-quality images have a direct effect on the reputation of the restaurant and can be decisive when acquiring new customers or connecting existing customers.
Often not enough emphasis is placed on high quality food images, although most restaurant owners are aware of its importance.
The impact of high quality images on the customer's selection process is often underestimated. Food images must be able to depict the atmosphere of the restaurant, therefore several factors contribute to the quality of a food image.
The composition of the dish on the plate has to fit, the background and of course the lighting ensure, for example, a more appetizing and professional result that is particularly suitable for classic and digital advertising, as well as packaging, menus, cookbooks or magazines.
When it comes to food photography for restaurants, the well-known saying "eat with your eyes" is the perfect way to describe its relevance.
It says that the visual impression determines how the food is perceived and can even give the customer an initial idea of how it tastes. So the prettier the sight and the better the first impression, the higher the probability that the restaurant will attract new potential customers. Especially in today's times, when social media is so present and everyone is able to take a photo of their dish and immediately publish it online, it is all the more important for the reputation of a restaurant that it is professional - has created images.
This is essential in order not to be at the mercy of the so-called UGC (user generated content). If this is not the case, the restaurant runs the risk of losing control over how the company is represented on the Internet or how its own products are presented and perceived online.
There is no silver bullet for successfully photographing restaurants. This is because your restaurant (even if it is part of a franchise business) is 100 % unique.
Different types of guests you are targeting and what resonates with them.
Position of windows and other light sources and their ambience and mood
Architecture and perspective of your dining area and service area.
Contextual aspects such as their surrounding location and neighborhood.
Show more than just pictures
Restaurant trailer
Have you planned an event or an anniversary celebration in your restaurant? An event trailer from your house tells your guests in advance what they can expect and gives suggestions for the use of rooms and services. You can use it to present your restaurant in a positive light. The possibilities for using trailers are very large. For example, you can play the trailer live in large format at events, use it for your website or for social media.
https://www.youtube.com/watch?v=daIo8OYgZ1o
Instagram Stories are a great way to interact with your audience in a hassle-free way. Statistics say that in 2017 more than 300 million people looked at Instagram Stories every day. In fact, starting in 2020, Instagram Stories should be perceived as an essential part of any account's marketing. The engagement rate for regular posts was found to have dropped significantly since then. The story engagement rate, on the other hand, is still very high.
https://www.youtube.com/watch?v=fDvdwU8v2Nw
Exterior Design Photography
Meaningful exterior view
The flood of images has never been greater than it is today. As a restaurant owner, you have to convince not only with quality, but also with creative picture ideas in order to stand out from the crowd. With creative lighting and skilful image compositions, I make recordings to highlight the special features of your restaurant and its equipment and location.
Projects in the field of restaurant photography 
The professional food photography on your menu, website, social media channels or print media has immense persuasive power when it comes to whetting the appetite of your customers. It plays an important role in the selection process of potential new customers, and especially when it comes to the online reputation of your establishment, it is particularly crucial in the way in which your restaurant is perceived by the customers. 
Especially in an economic time that is characterized by online marketing, the food photography of your kitchen is the first visual point of contact between your clients and the menu on offer. So make sure that you have technically flawless gourmet photography of your products, because as the famous saying goes: "There is no second chance for the first impression you make".
Articles in the field of food photography
Food Photography Tips for Beginners">
Food Photography Tips for Beginners
High quality photos are critical to the success of a restaurant / cafe. I assume that if you are reading this article you own or work in a restaurant / cafe ...
Restaurant photography basics">
Restaurant photography basics
Restaurant photography is usually the starting point for a food photographer's career. If necessary, newspapers and magazines may even hire you as a restaurant critic. However, restaurant photography is not that simple. In…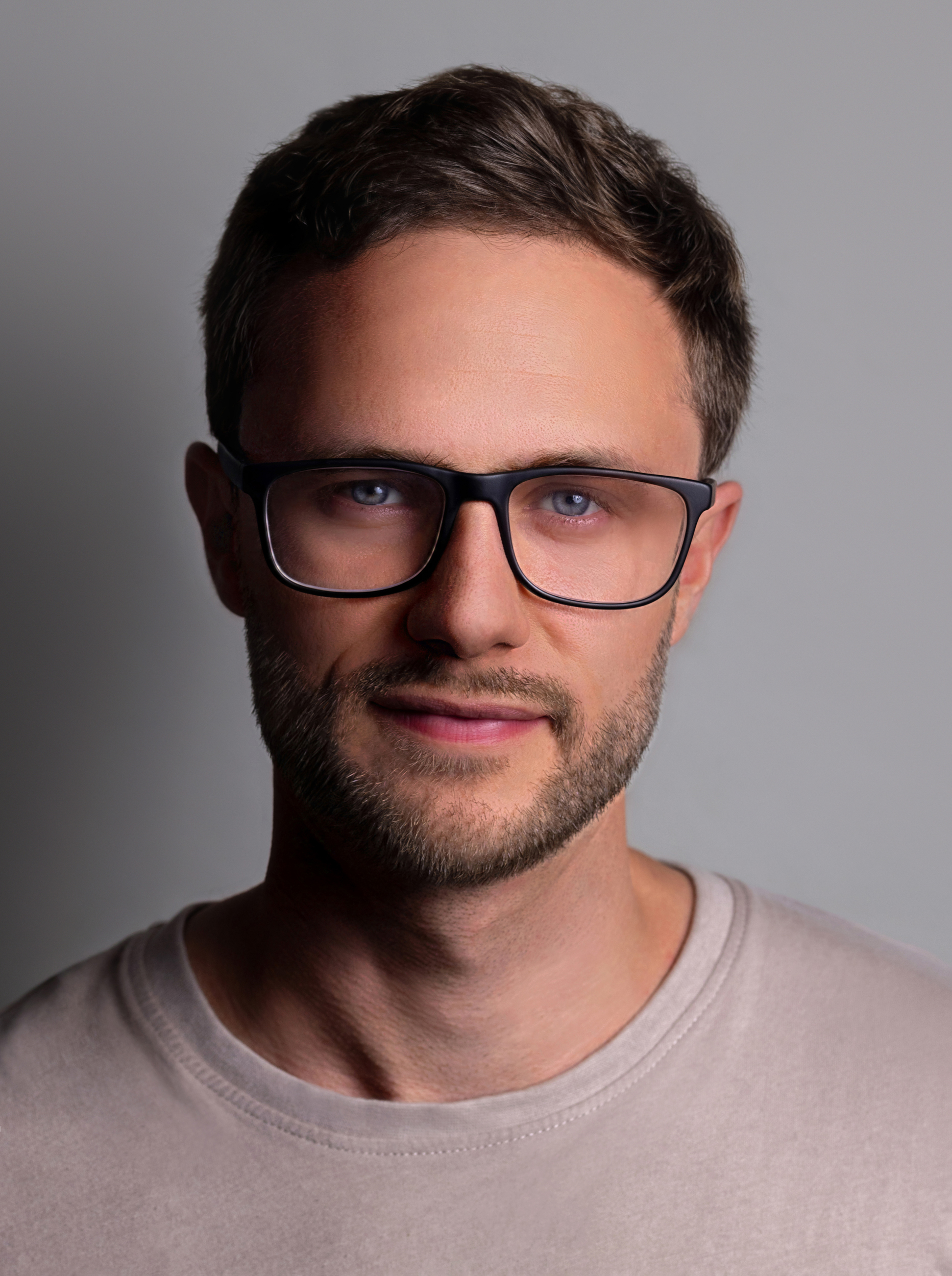 Patrick Schmetzer
Creativity is a very important part of my life. It is the discovery, the holding on, the letting flow of what the heart feels and sees in a certain moment, it is the experience, the understanding, the learning and essentially the practice of the freedom of being, of living, of thinking.
Born in February 1990, USA. Living in Frankfurt am Main. Photography & film has been my hobby since I was 14 years old. Since 2014 I have been professionally dedicated to photography & videography.
I will be happy to help you create professional food recordings for your restaurant and I am already excited to get to know your unique business. I am pleased to be able to help you to set your restaurant apart from the competition with my photographic know-how and high-quality images.
If my work has piqued your interest, please contact me for an initial meeting or to arrange a visit to your restaurant.
Contact me