Photography means art
Fotografie bedeutet Kunst. Es ist wie mit einem Gemälde, der Inhalt, die Objekte oder der Stil des Gemäldes wie des Fotos, die Farben, Konturen oder Muster laden dazu ein, näher hinzuschauen und das Bild zu interpretieren. Dabei machen wir uns unser eigenes "Bild" davon, ob bewusst oder unbewusst. Unsere visuelle Kompetenz beschreibt die Art und Weise, wie wir ein Bild interpretieren, ganz gleich, ob es sich um ein Gemälde handelt oder um Fotos, unter anderem Porträt oder Landschaftsaufnahmen. Wir können mit Fotos kommunizieren. Damit ist es von kultureller Bedeutung und jeder kann dies anders nutzen. Es entstehen Kunstwerke. Wir möchten Sie dazu einladen, mit Fotos zu kommunizieren und ein Teil dieser Kunstwerke zu werden.
Express feelings
At Patrick Schmetzer Photography you will find a mixture of traditional, modern, lively and creative photos that capture the moments of your life and that you can preserve for a lifetime. It is important to me that each photo captures who you are and what your mood is. The aim of our shoots is to photograph you in your uniqueness, in a way that emphasizes your beauty and expresses your feelings.
Contact me
I value the reality of everyday life, the fleeting beauty of the moments in between, and I do my best to capture every picture with that in mind.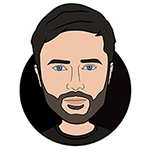 Patrick Schmetzer
Multi media designer